The Great-East, Pont-à-Mousson (54), 3 Septembre 2022
Rédigé par Enrico ALBERINI
The Great East regional gathering for 2022 will start in the town of Pont-a-Mousson, at the swimming pool car park (shown by a black arrow on the map, and well signposted in the town). Meet there at 08.30 for coffee, then start together towards 09.00.
The circuit is all on roads, and will take in the Col de RUDEMONT (FR-54-0250) and two other new cols that will be in the next additive.
The ride will be about 45km and will include part of the greenway that follows the Moselle river.
At the time of my visit (9/2/22), the road taken for the descent from the Rudemont pass (FR-54-0250) towards Novéant was muddy and the asphalt very degraded. It is possible to turn around at the pass and join the rue de l'ancienne douane at the bottom of Arnaville and continue on the greenway towards Metz.
GPS tracks Open Runner n. 14269987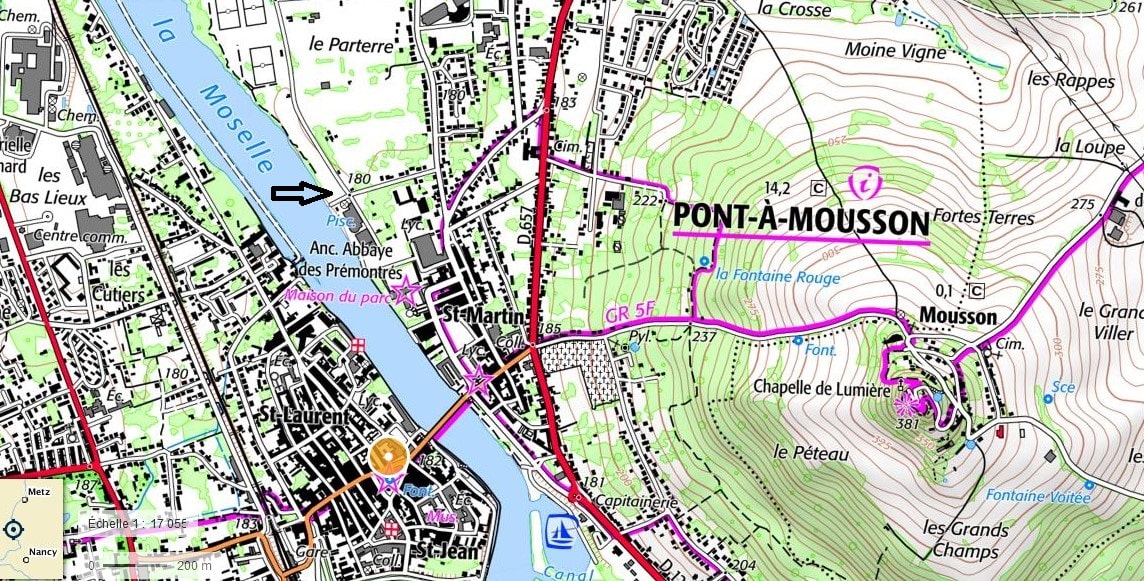 While the cyclists are happily riding, it will be possible to visit the abbaye des prémontrés close by the town, the ville de Pont-à-Mousson. There you will see the famed DUROC 'square' (that is actually triangular) surrounded by arcades.
Contact

Denis MATHIEU
+33 (0)6 85 20 02 55
deni.mathieu@orange.fr