Switzerland, MTB, Ballens (Vaud), Saturday 03 June 2023
Meet at the parking of the village for coffee at 8h30 and set off at 9h00.
36 km, 1100 m of climbing, 4 cols :
Col de Mondisé CH-VD-1461,
Col du Sorcier CH-VD-1563,
Col des Combes CH-VD-1569,
Col du Marchairuz CH-VD-1447.
The MTB ride only takes place in good weather.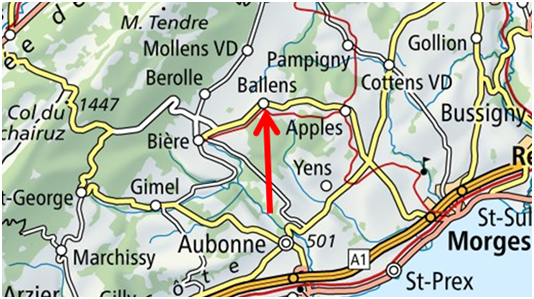 Contact
Pierre Mai
Vy de Bière 8
CH-1144 Ballens
Tél : +41 21 807 34 17, mobile: +41 76 498 58 73
pmai@bluewin.ch