Switzerland, MTB Ride, Puidoux village (Vaud), Sunday 16 April 2023
Meet at the parking of the village for coffee at 9h30 and set off at 10h00.
24 km, 800 m of climbing, 6 cols :
La Porte de Bret CH-VD-0675,
Col de Gourze CH-VD-0799,
Le Basset CH-VD-0683,
Le Pas CH-VD-0963,
Les Craux CH-VD-0958,
La Golette CH-VD-0952.
The MTB ride only takes place in good weather.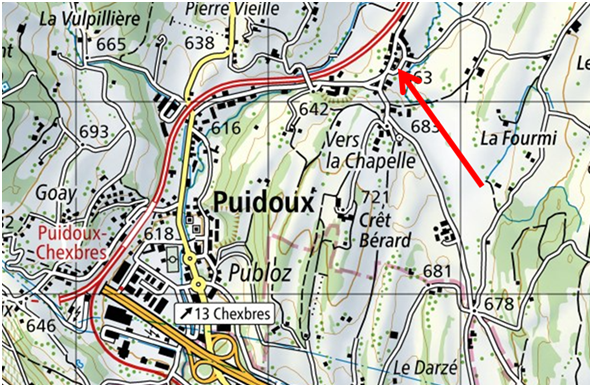 Contact
Alain Besson, Ch. des Coumenets 11. 1000 Lausanne 26
Tél : +41 21 544 85 20 Natel : +41 79 605 36 30
Email : a1besson@gmail.com