DISCOVER OUR SITE'S NEW HOMEPAGE
The aim of this reorganisation of our home page is to better present the information, without repetitions, without useless information, but fully displaying the most important things.
So:
We are changing from 6 tabs to 4.

The 'Who are we?' tab : no change
The 'Headlines' tab : all the Club's latest important news.
The 'Press' tab : the latest articles from the press about the Club.
The 'Gazette' tab : no change.
Below these 4 tabs, a footer common to all.
Firstly, the calendars, which will be updated as the year progresses.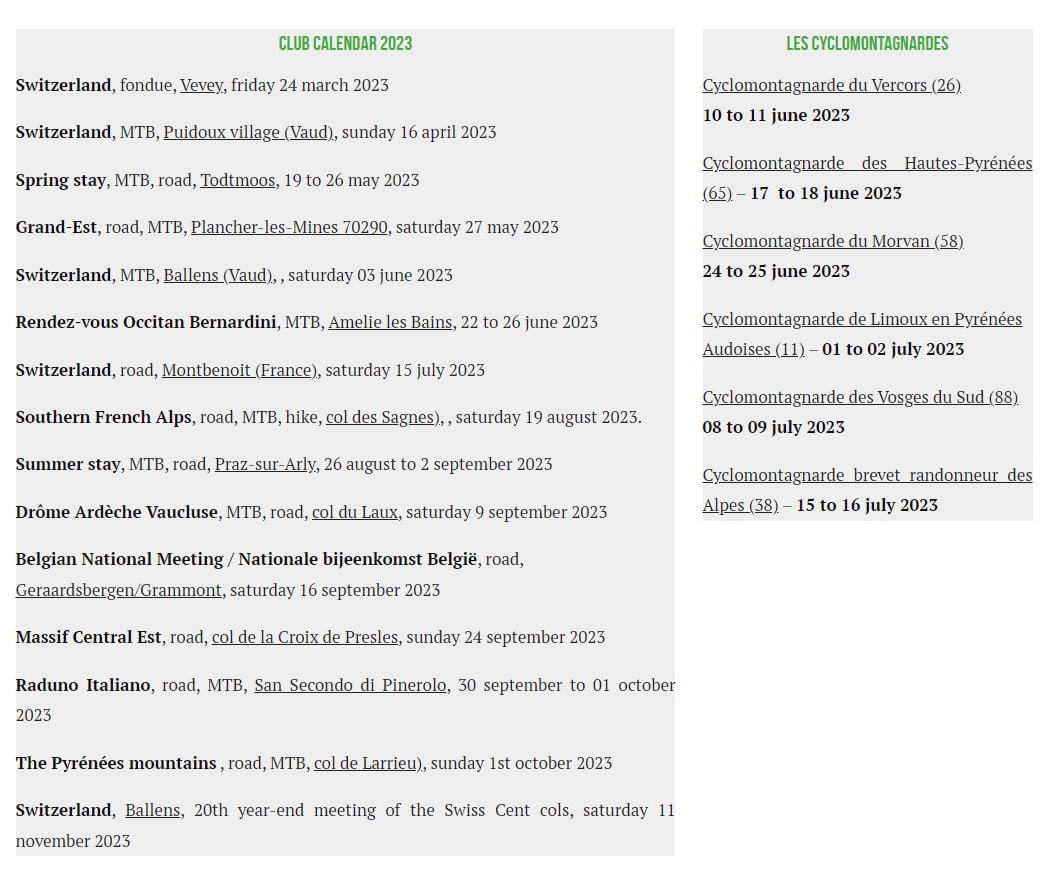 Then, a line of presentation of our main partners:

Each logo will target a page presenting the partnership, at the end of these pages (not yet written or published, it will come), a link to the partner's site.
Finally, a visual line of flags by country to highlight the press kits:

Each logo will target the press pack in the relevant language, to be downloaded or read on screen. They are up to date (in progress for the Spanish version).
Enjoy your visit to the Cent Cols website.