The "300 Cols in 30 Days" Challenge

Visit
Phil's Blog
. Phil will be keeping an online journal, which he will attempt to publish every day whenever possible.
See below for details of Phil's return ceremony on Sunday, June 29th.
Summary
In July 2007, Phil Deeker, a British member of OCD Cycloclimbing from Salisbury, and Claudiu Moga, a Romanian from Ineu, will attempt to complete the three "Randonnées Permanentes" Cent Cols en Alpes, Cent Cols en Pyrenées and Cent Cols sur la Ligne de Partage des Eaux Atlantique-Méditerranée from the Club des Cent Cols - 300 Cols in total, in 30 days. Along the way, the will be raise donations for the Mines Advisory Group (MAG), a U.K.-based charity which helps clear mines from parts of the world that have been ravaged by war (please see the text of the article which was published on pages 61-62 of the 2007 Cent Cols magazine). Claudiu has already left Romania by bike and will join Phil in Annecy before their July 2 departure date.
Phil and Claudiu invite all Cent Cols members, and any cycloclimbers from near and far who might be on vacation in the various areas they will cross, to ride with them, share their experience, and of course contribute to Phil's drive to raise money for MAG. The list of daily stages is shown further down on this page. You may contact Phil directly at philip@painsfireworks.com before June 30th for further details. He will also be checking e-mail regularly during the ride, so you may get in touch with him to plan for a meet along the way (ensure you leave a phone number).
The Honorary President and Founder of the Club des Cent Cols, Jean Perdoux, will be at Phil and Claudiu's departure and will ride with them over their first two or three cols. All riders from the area are of course invited to join them on the road for as long as they like. The departure will take place on Sunday, July 1st at 09:00 sharp in front of the Seynod City Hall (Mairie, in French, Avenue du Champ Fleury). Seynod is in the Greater Annecy area, just Southwest of the city; coincidentally, it is also twinned with Ineu, Romania, where Claudiu lives.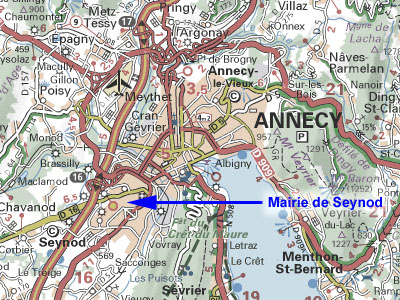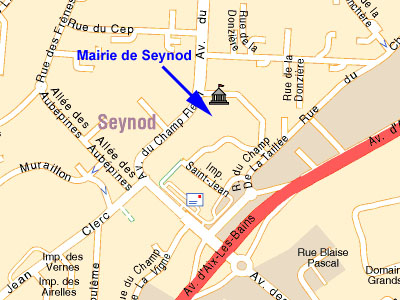 Phil will be ending his Challenge in Seynod on Sunday, June 29th. All riders in the area are once again invited to ride with him over his last cols and welcome him back in front of the Seynod City Hall, where Jean Perdoux will officially give him his Cent Cols Member diploma. The planned schedule for the afternoon is as follows:
Col de Marocaz (FR-73-0958b) : 13:15

Col de Plainpalais (FR-73-1173) : 14:15

Le Revard : 14h45

Col du Goléron (FR-74-0643) : 15:45

Seynod (in front of City Hall) : 16:45

Diploma ceremony : starting at 17:00
The next day, Monday, July 30th, Phil's departure day, Jean and his co-rider René Boissier will attempt to do 10 laps around the Lake of Annecy (372.5 km) between sunrise and sunset, with Phil also participating. This particular event is to raise public awareness for the finalisation of the two-way bike path on the Eastern shore of the the Lake of Annecy. This bike path, which Jean and René have championed for the last 10 years, is already designed and financed (over €10,000,000). Those interested in participating should meet Jean and René at 05:00 on Monday, July 30th at the Petit Port in Annecy-le-Vieux.
(subject to minor changes - please contact Phil before you attempt to meet him)
The story behind the 300/30 Challenge
(text of the original article published on pages 61-62 of the annual magazine of the Club des Cent Cols)
The 300 Cols in 30 days Challenge
In July this summer I am taking on a rather exceptional, and hopefully feasible, challenge : cycling three of the Cent Col "Randonnées Permanentes" routes – "Cent Cols en Alpes", "Cent Cols en Pyrenées" and "Cent Cols sur la Ligne de Partage des Eaux Atlantique-Méditerranée" in 30 days. The aim is to raise money for a charity that clears land-mines from parts of the world that have been ravaged by war.
Here is my story so far:
Upon my return from 10 days cycling in the Alps last summer, where, amongst other rides I rode the 'Etape du Tour' (finishing with a Silver Medal), an idea came to me to do something special to celebrate my 50 years in 2007. I wanted to set myself a challenge both physical and also to do something for people who have not as had as much fortune as I consider to have had in my first 50 years.
Three years ago, as I was just beginning to ride in 100-200 kms cyclosportives, I read an article about someone who was going to ride the "Cent Cols en Alpes". At the time that seemed impossible to me and yet I loved the idea of doing it one day.
In April 2006 I rode for ten consecutive days in the Maritime Alps in Provence, averaging 160 kms par day. I rode up Mt Ventoux four times in all during that time and I felt in great shape at the end of the stay. I didn't want to stop. But could I do this for thirty days? Now there was a challenge! Firstly I ordered the respective Carnets de Route from 'Cent Cols' and they happened to arrive in the post on the morning of my 49th birthday – that had to be 'a sign'! I had to take this on !
Next I needed to ask my (very understanding!) wife if she would mind playing 'Team Car' for a month. When she gave me an "OK", that was it !
Four months later… After some research I have found an excellent cause to support in this adventure; I have pledges for clothing and energy food sponsoring; the cycling press is getting interested; and gradually I am trying to gather together a network of people and companies who would like to support me.
MAG is a relatively small organisation. They work efficiently and economically in several countries in the world in regions that have been severely torn apart by conflict: Sudan, Lebanon, Cambodia, etc. They train local people to neutralise and destroy anti-personel mines and follow through their work by helping with the regeneration of the social and economic life of the community. The web link is as follows:
http://www.magclearsmines.org/page.php?s=1&p=2093

You will see on that page that I am encouraging anyone who wants to ride a few Cols with me. As I have said also to your French Cent Cols Colleagues – I would be delighted to ride with members of the Cent Cols Club… For more information please contact me at : Philip@painsfireworks.com

Mario Labelle has very kindly offered to update the Cent Cols website with regular reports on my progress during the ride. I am planning to try and raise money by asking for so many pence or pounds per col ridden, which I think creates a more interactive approach to any money donations. To avoid your paying prohibitive currency conversion charges, the MAG association accepts Euro cheques. You can therefore write a cheque in Euros to the order of Mines Advisory Group and mail it to MAG (Mines Advisory Group), 47 Newton Street, Manchester M1 1FT, United Kingdom. Please ensure that you write "Phil Deeker's 300 cols in 30 days" on the back of the cheque. Of course I will accept cash from those of you I will meet on the road.

Useful addresses :
MAG Association:
http://www.maginternational.org/MAG/en/supportmag/phils-300-30-challenge/
My e-mail address : Philip@painsfireworks.com